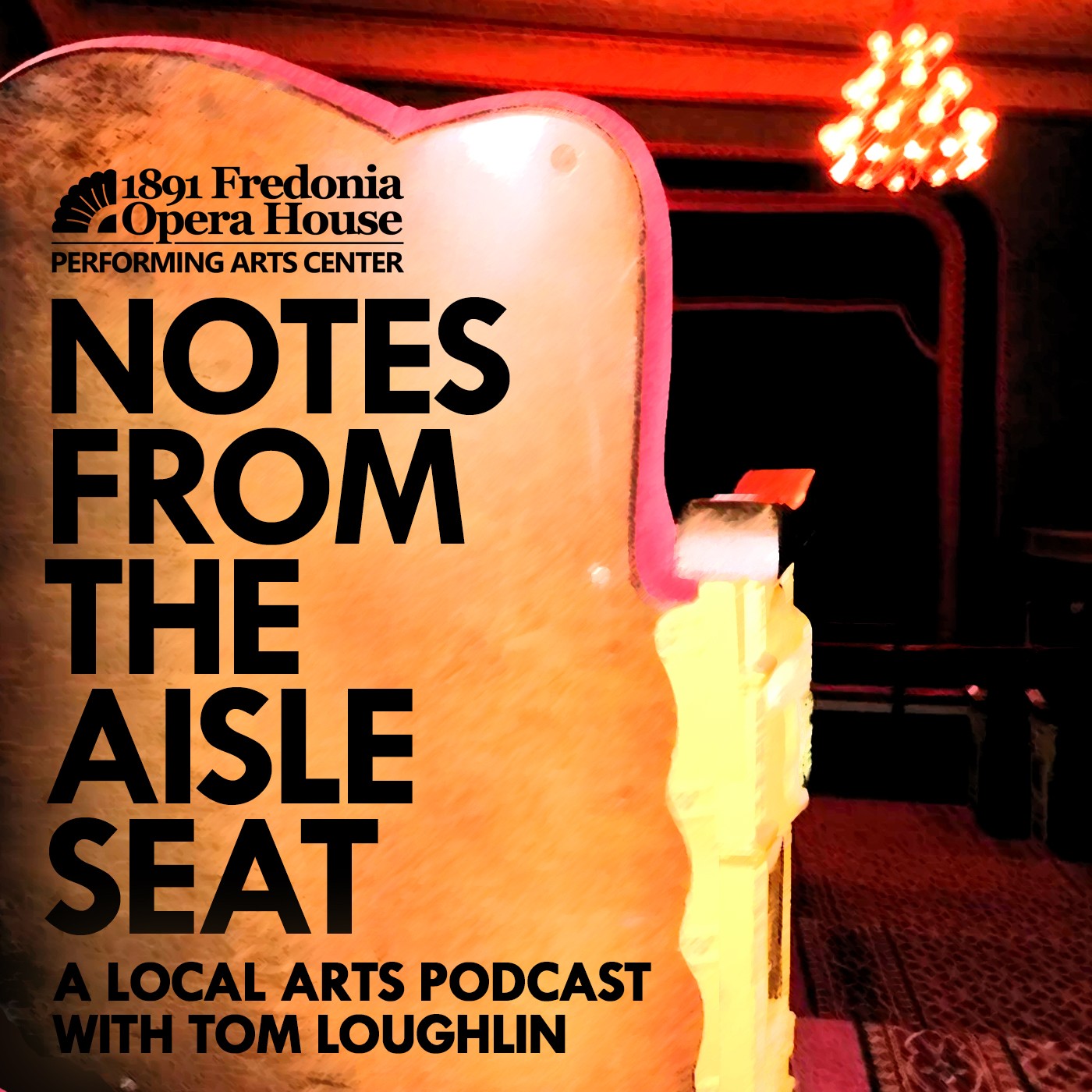 Welcome to Episode 9 - the All Art edition - of Notes from the Aisle Seat, a podcast featuring news and information about the arts in northern Chautauqua County NY, sponsored by the 1891 Fredonia Opera House. Your host is Tom Loughlin, SUNY Distinguished Teaching Professor and Chair Emeritus of Theatre and Dance at SUNY Fredonia.
Today's episode features three guests: Audrey Kay Dowling from the Portage Hill Gallery talks about her recent NYS Council on the Arts grant and the 40th anniversary of the gallery; Distinguished Professor Alberto Rey discusses impressionism in advance of the upcoming Art and Architecture Series; and Hyla Stellhorn talks about her current installation at the Octagon Gallery in the Patterson Library in Westfield.
Tickets and information for 1891 Fredonia Opera House events can be found on the website or by calling 716-679-1891. For events at the RAC, go to their website, or call their box office at 716-673-3501. Audience members are reminded that all events at the Fredonia Opera House and Rockefeller Arts Center require that you wear a mask at all times regardless of vaccination status. No one will be permitted into either venue without a mask.
You can now get Notes from the Aisle Seat from most of your favorite podcast sites, including Apple Podcast, Google Podcast, Stitcher, and Spotify. If you enjoy this podcast, please spread the word through your social media feeds, give us a link on your website, and consider becoming a follower by clicking the "Follow" button in the upper right-hand corner.
If you have an arts event you'd like to publicize, hit us up at operahouse@fredopera.org and let us know what you have! Please give us at least one month's notice to facilitate timely scheduling. Thanks for listening!