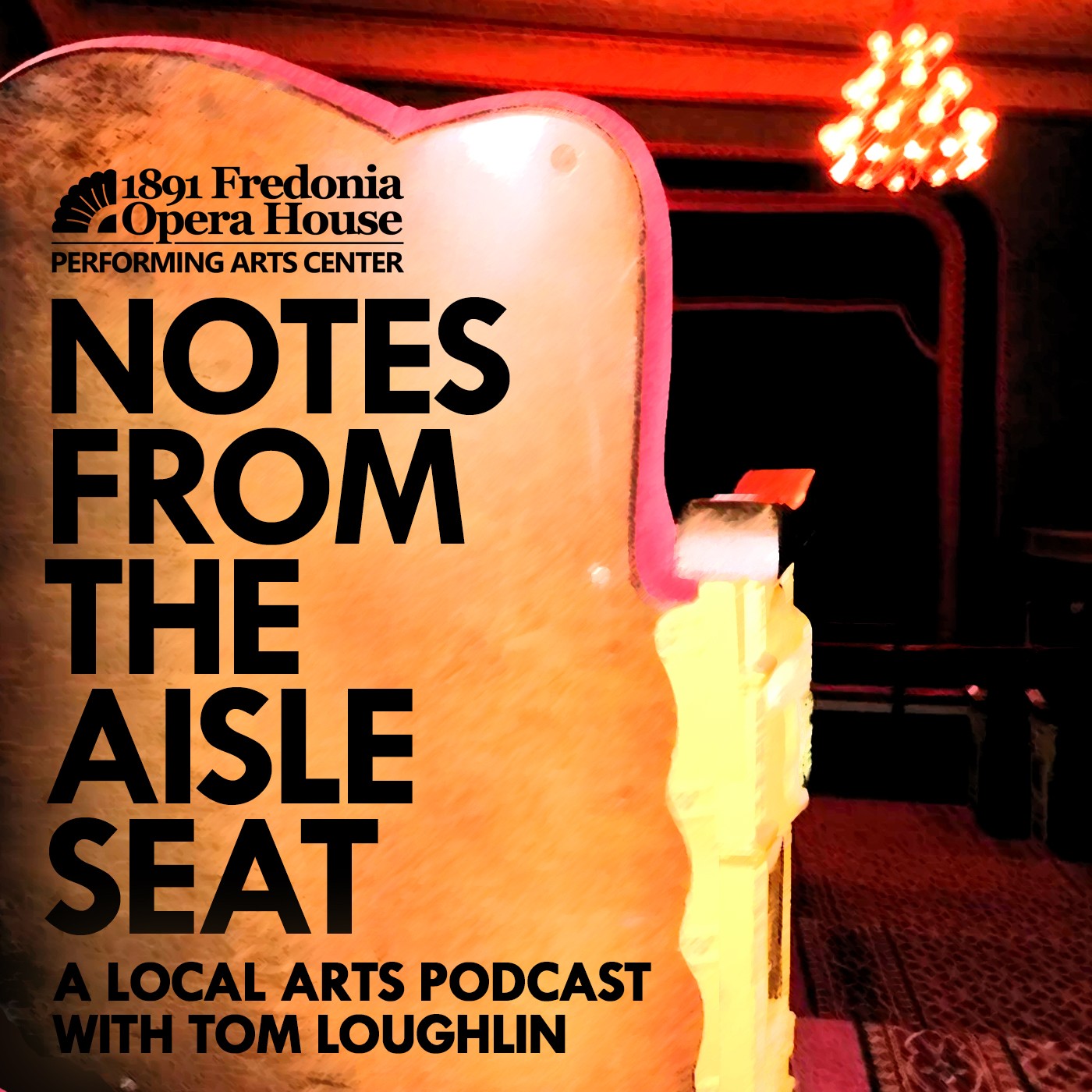 Welcome to Episode 3 of Notes from the Aisle Seat, a podcast featuring news and information about the arts in northern Chautauqua County NY, sponsored by the 1891 Fredonia Opera House. Your host is Tom Loughlin, SUNY Distinguished Teaching Professor and Chair Emeritus of Theatre and Dance at SUNY Fredonia.
Episode 3 features interviews with Prof. Alberto Rey, Dr. Jessica Hillman-McCord, Ms. Jen Cody, and Mr. Greg Cahill. Prof. Rey discusses the significance of the Renaissance painter Raphael, Dr. Hillman-McCord and Ms. Cody talk about the upcoming production of The Wild Party at SUNY Fredonia, and Mr. Cahill, the founder of the bluegrass group The Special Consensus, talks about bluegrass, Chicago, and his upcoming concert on Oct. 22.
 Tickets and information for 1891 Fredonia Opera House events can be found on the website or by calling 716-679-1891. For events at the RAC, go to their website, or call their box office at 716-673-3501.
If you enjoy this podcast, please spread the word, and consider becoming a follower by clicking the "Follow" button in the upper right-hand corner. Thanks!